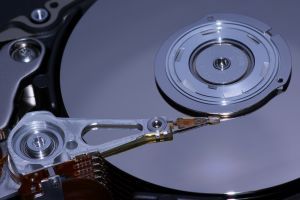 Are you missing files on your:
Computer (Laptop | Desktop | Server | External)
:
Hard Disk Drive, Solid-State Drive (SSD), USB Jump Drive?
Camera Memory Cards:
Compact Flash, SD, SDHC, Micro-SD, Pro-Duo...?_____
Disc Mediums:
DVD, DVD-RAM, DVD-RW, CD, Floppy Disk, Mini-Disc...?_
Media Players:
Apple iPod / iTouch; or others like ARCHOS, ZUNE...?__
Mobile Phone:
Apple iPhone, LG, Motorola, Nokia, Samsung, Sony Ericsson...?
Tablets:
Apple iPAD, BlackBerry PlayBook, Motorola ZOOM, Samsung Galaxy Tablet,
Dell,
Sony Tablet S,
HP TouchPad, ASUS Eee Pad, Archos...
Analog or Digital Tape Storage:
Tape Backups, Cassette Tapes, Tape Reels,
Security Surveillance Video / VHS: Recovery / Remastering / Conversion.
Let us get them back for you Today!
______________________________
_______________________________________________________________________
We Recover Data from all Hard Drive Brands: Buffalo, Drobo, Fujitsu, Glyph Tech., GTech, Hitachi, Iomega, IOSafe, LaCie, Maxtor, OWC, Quantum, Samsung, Seagate, Toshiba, Western Digital, etc...
We Recover Data from all Flash Memory Cards: Crucial, Kingston, Kodak, Lexar, Memorex, PNY, Sandisk, Transcend, Verbatim, etc...
We are highly experienced ( PC / MAC / LINUX ) Computer & Electronics Service Specialists based in New York City.
We provide services for Home, Business, & Corporate clientele Worldwide! You can drop it off to us or we can Pick it up from you*.
Our goal is to provide our Customers with the best service in the industry.